Bummies - Food Truck
Bummies: B and K Root Beer Stand is a restaurant in Bluffton, Indiana. This restaurant is very welcoming but the identity seems a little outdated. I began to look at other restaurants to see what they have that would help identity. The brand needed something contemporary and fun. I did research about menu design and how items should be laid out. I also studied other food trucks and started to sketch ideas.
Creating a logo and lockups was the first step I took. I knew I wanted the identity to be fun, so after a few tries, I came up with a logo mark of a hamburger on wheels. I then started to work on the how the rest of the identity would match with that style. I created icons that matched the hamburger and came up with splotch marks as a pattern and background design element. I first used it on the menu and decided to use it to help frame the menu card and the icons in the background as well.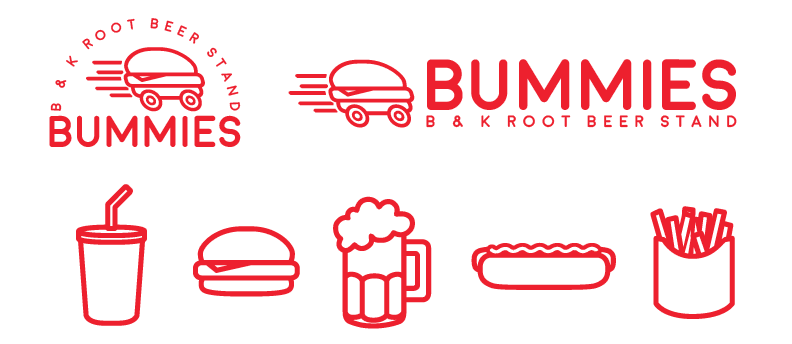 The to-go container is meant for a sandwich and fries. I used the splotch marks to disrupt the top of each wall giving it an organic shape allowing the thumb to rest in between the rise and fall of the wall. This makes carrying the food from place to place easy and also allows easy to access to it with the open top.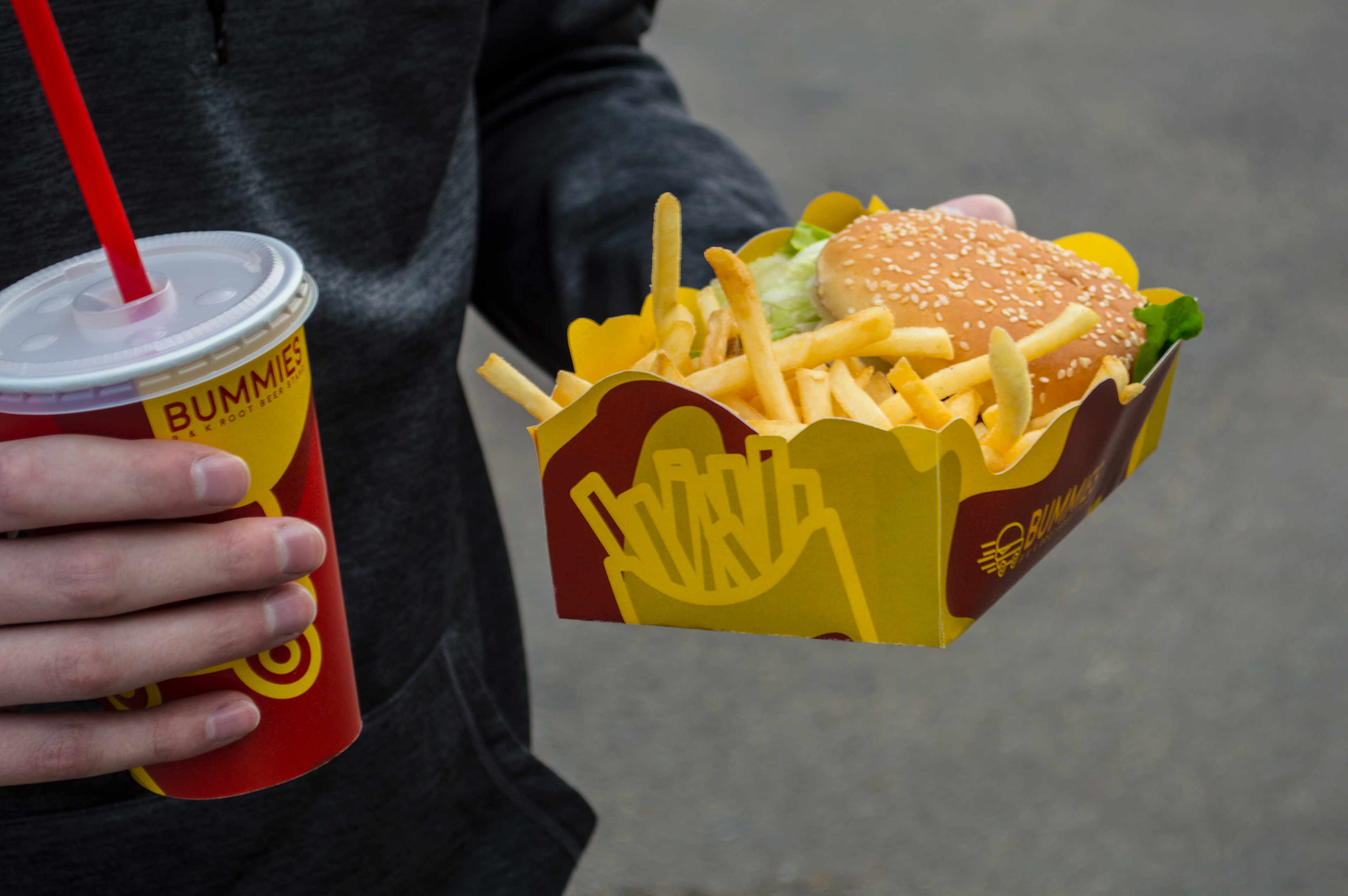 There is also a soda cup that uses the splotch design as a pattern with the logomark used playfully as a large design element.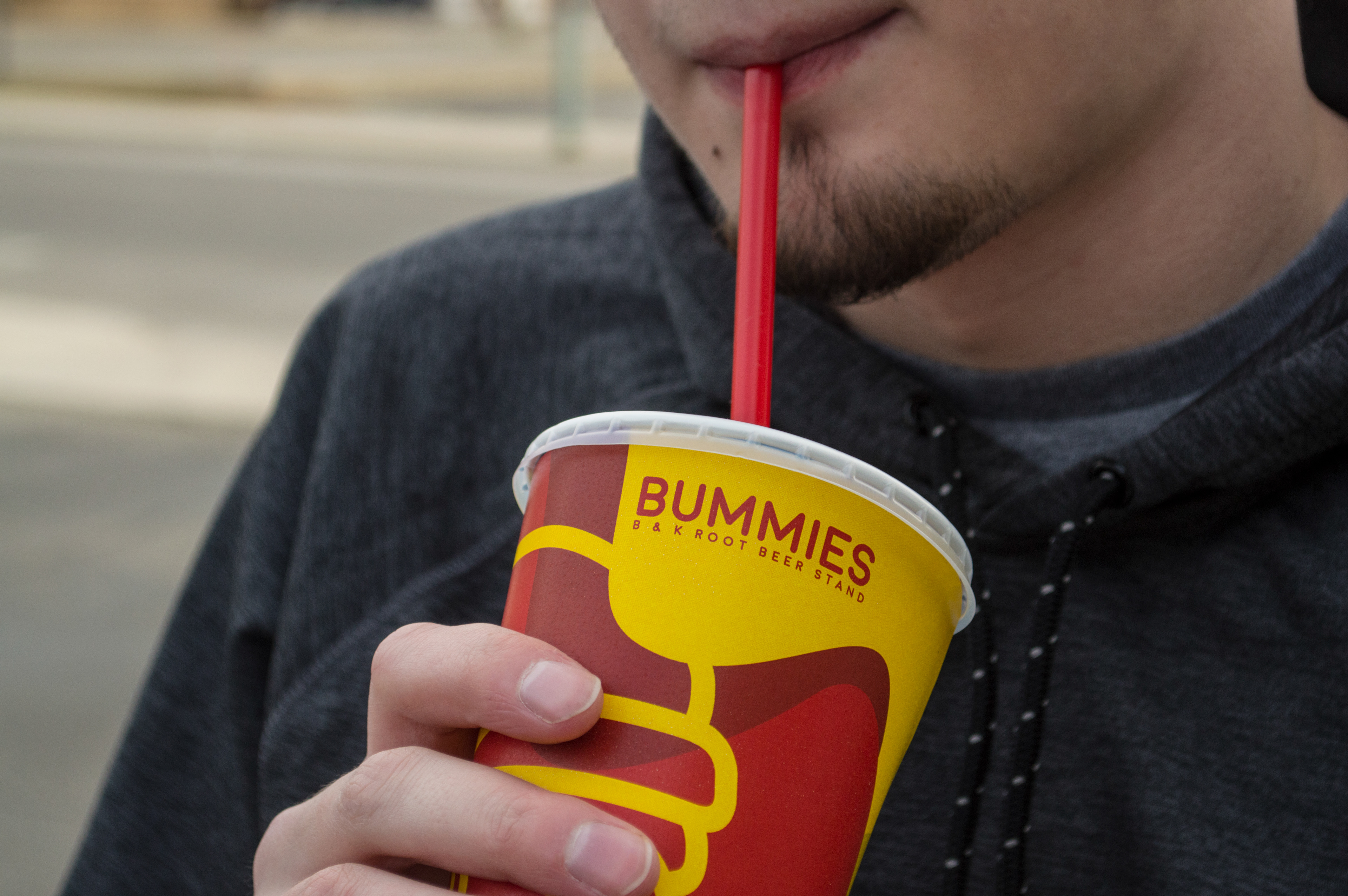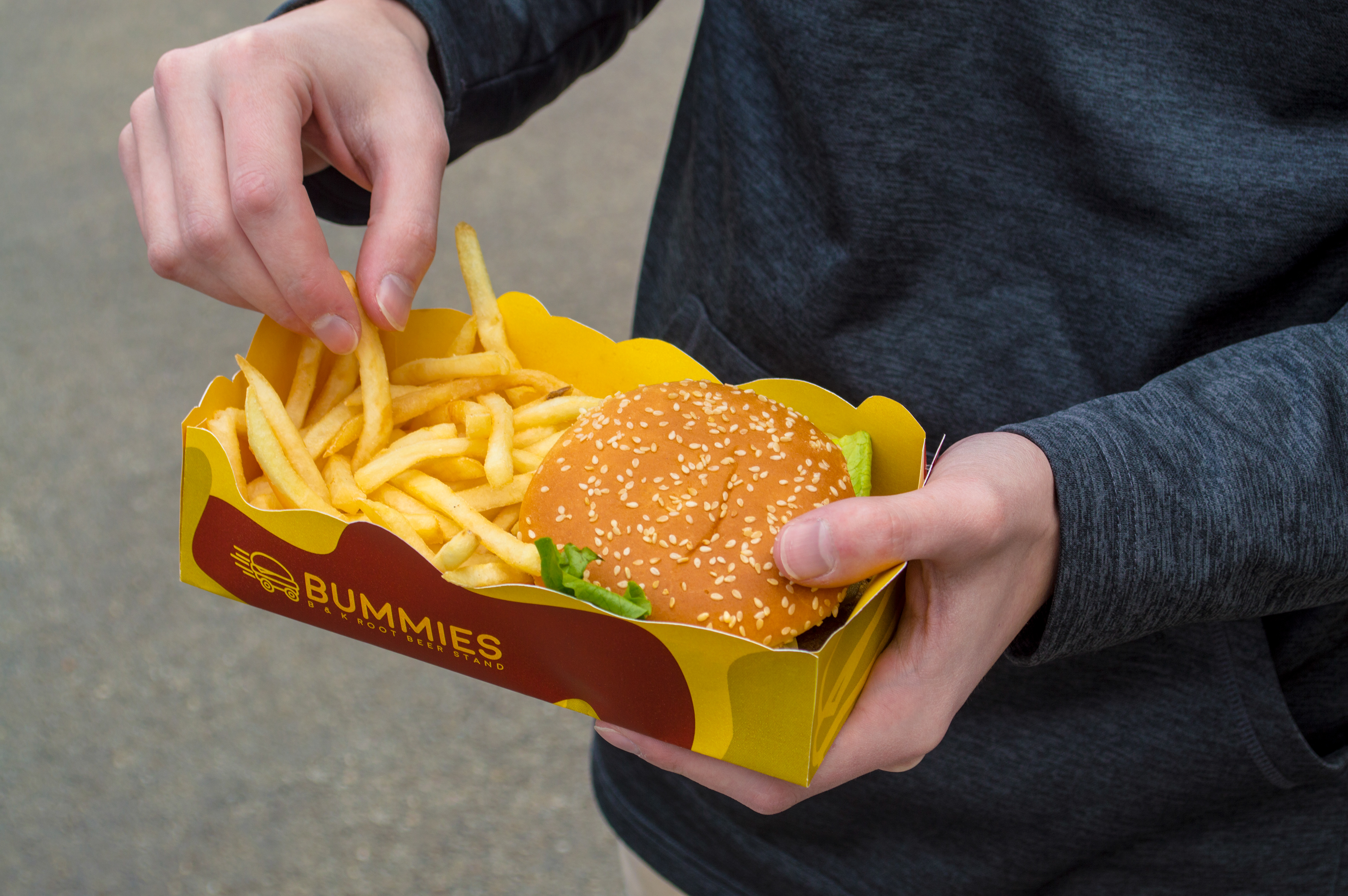 Finally, the food truck is wrapped from the back towards the front with the large splat marks and the icons. Each side of the truck has a lockup of the logo so that it can easily be recognized by the name. The menu is placed to the left of the window so it can be seen when waiting in line.